Organised by Rohini Nilekani Philanthropies and curated by Arghyam, 'Water Solutions: Leveraging Impact Through Smart Philanthropy' was a day-long ecosystem convening held in order to bring together like-minded philanthropists and practitioners to deep-dive into solutions and opportunities for action at scale in water. The event kept in mind a strong solutions focus; with information and interactions that forged a positive bias for action in supporting scalable pathways to the water crisis. It highlighted the work of innovative water solutions, working on the themes of Community and Technology, and Governance and Policy, through three distinct lenses of access, quantity and quality of water.
The following twelve water innovators and practitioners presented their organisation's solutions at the event through a crisp showcase.
A graphical representation of the presentations and the distilled learnings and key insights from them are below: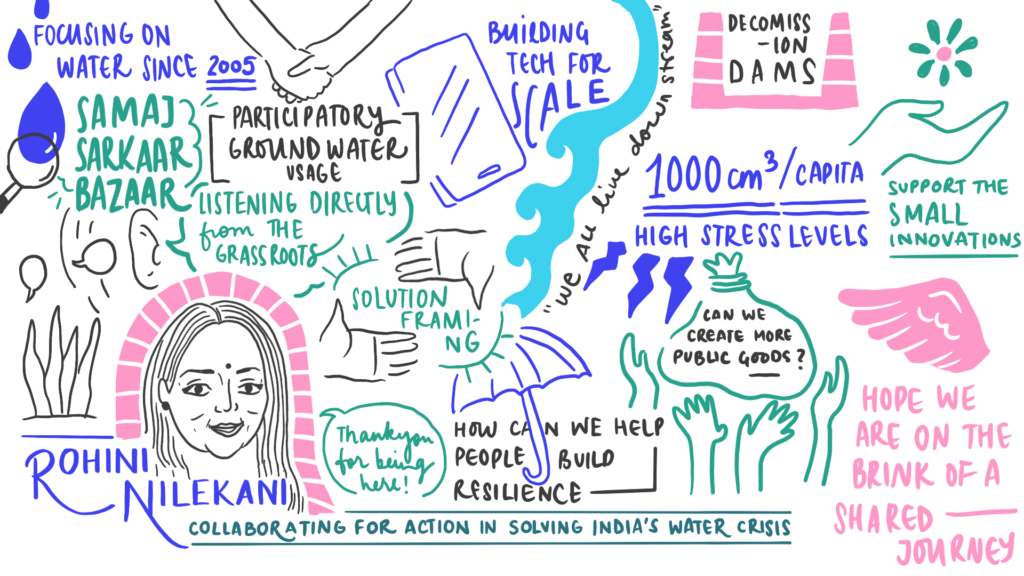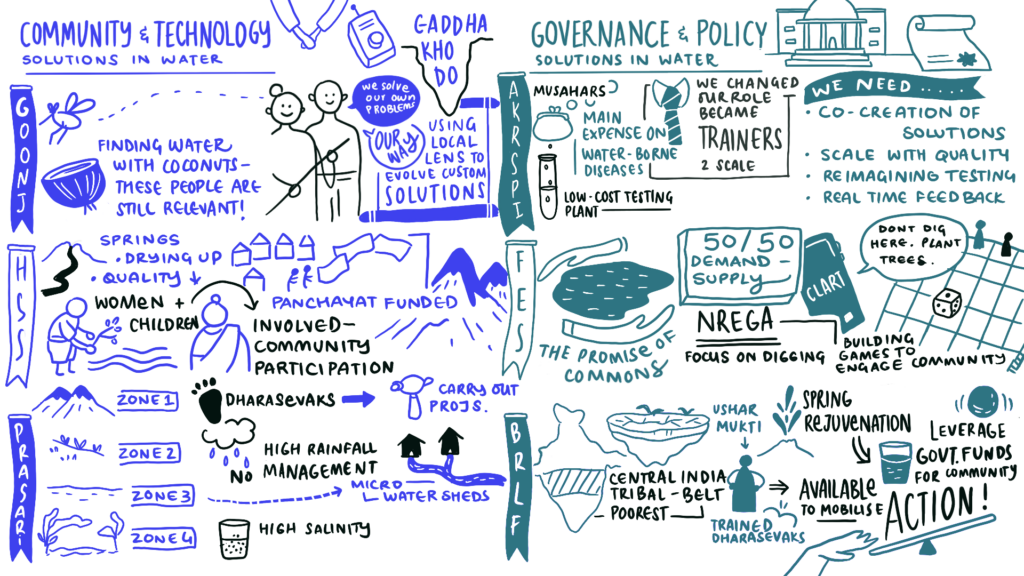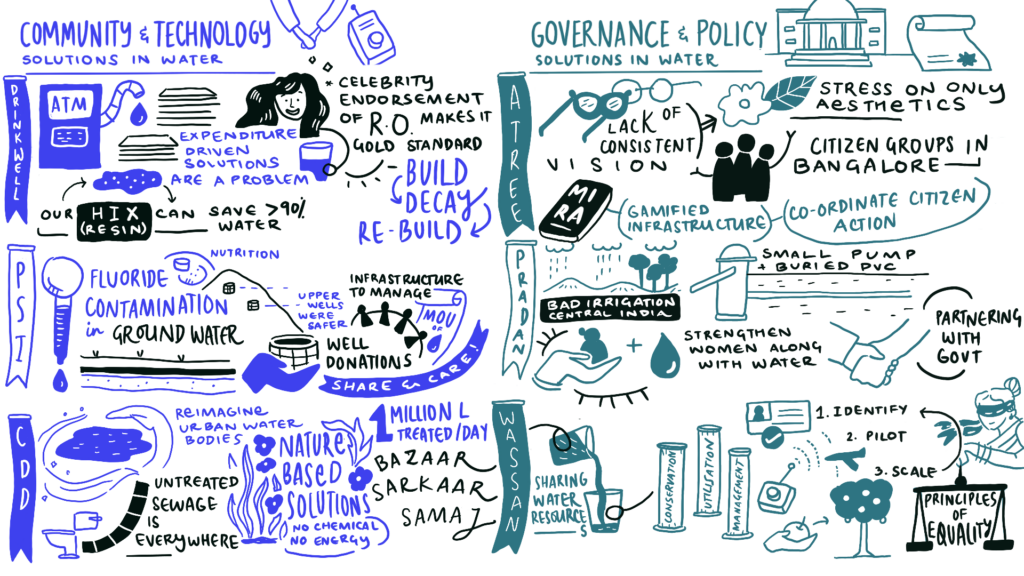 Arghyam's presentation and video on "Re-Imagining Capacity Building at Scale"
Ahead of the event, Rohini Nilekani Philanthropies, Arghyam and Sattva curated a report that focuses on water solutions, and the role philanthropy can play in their acceleration. The report features solutions that focus on community empowerment, technology-enablement and effective governance, which are critical levers for achieving scale and sustainability in improved water access, safety and security. It also profiles 24 water innovators and practitioners and can be read here.
IDR has published a conversation with Himanshu Kulkarni and Uma Aslekar of Advanced Centre for Water Resources and Development (ACWADAM) where they discuss our poor understanding of groundwater, which impacts both policy and practice.